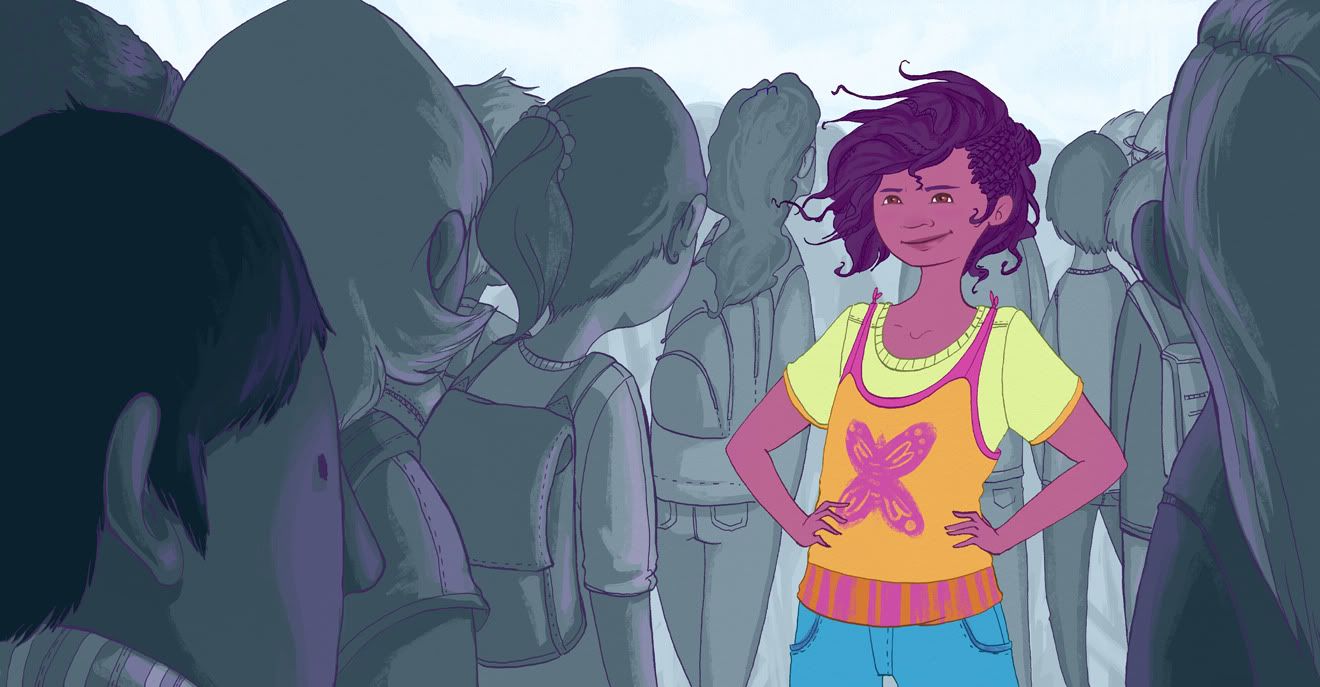 Here is some more stuff I've done for school. The first two are for Words on Wheels, a partnership MICA has with the Baltimore grade schools. The students write poems and then some are given to the students in some of the Concepts II classes to illustrate. The size and format are very specific in that we were not allowed to alter the font or shape of the student's poems. The first image is just my illustration and the second is with the student's poem. We are going to submit fully formatted prints of our work and they will be judged and the winning illustrations will be printed and featured in the city buses :)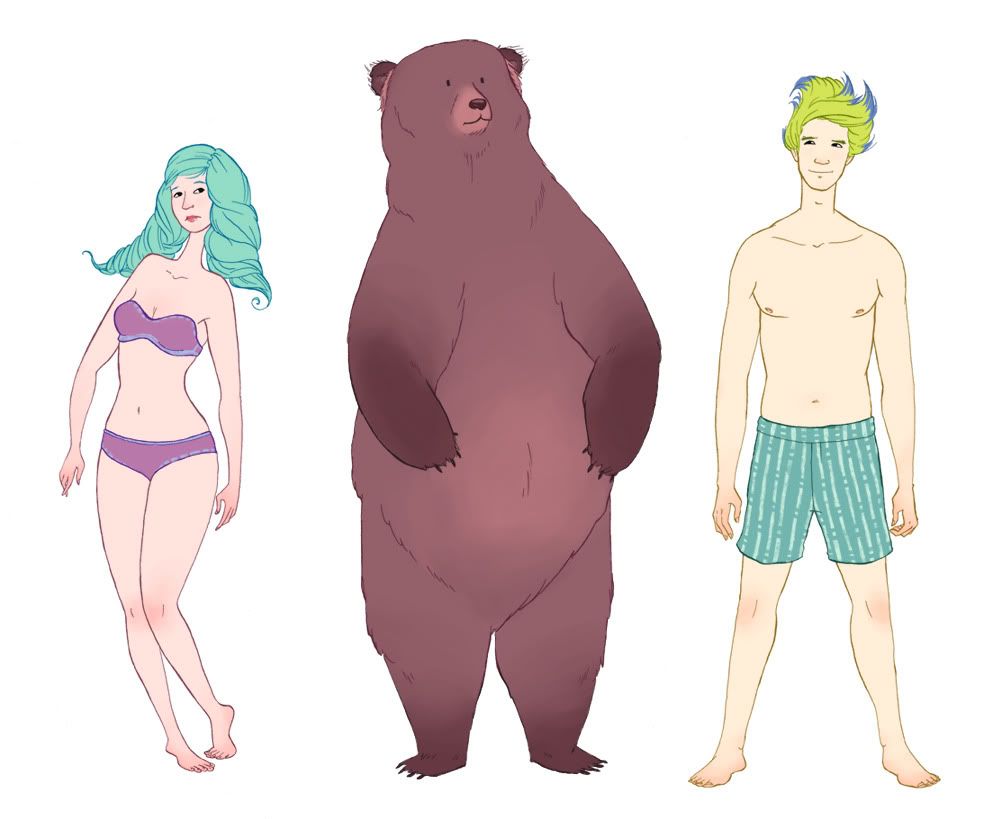 The next image is of the "paper" dolls that I made to dress for my Lifestyle illustration class. Each week we are supposed to dress the dolls in clothes from any designer of our choosing.
The last two illustrations are for my Advanced Concept Art Class. That class is built around world building. Each student is creating their own world from scratch and each project is meant to explore that world. The illustrations are of a tentative map of my world and also a "beauty" shot of the environment. This is a huge learning experience for me because I have never really worked with concept environments before. I am learning a lot. Both illustrations are actually second tries of my first attempts. In a nutshell, my world is a planet now covered in a poisonous cloud. I am focusing on one of the three villages that were able to escape to the skies before the entire world was consumed by the poison. The inhabitants use gliders as a main form of transportation between the floating villages. Pretty cool.